Rani Mukerji's father and veteran filmmaker Ram Mukherjee passed away at his residence on Sunday.
Rani Mukerji's father, director and producer Ram Mukerji left for heavenly abode at 4 am on Sunday morning. He produced Rani's debut film 'Raja Ki Aayegi Baarat' in 1997 and directed Hindi films like 'Hum Hindustani', 'Leader' and a Bengali film 'Biyer Phool'. Ram Mukerji was also one of the founders of Mumbai's famous Filmalaya Studios.
The veteran filmmaker has directed several movies such as Raktanadir Dhara, Tomar Rakte Amar Sohag, Raktalekha and Ek Bar Mooskura Do to name a few.
He is survived by wife Krishna Mukherjee, daughter Rani and son Raja.
Ram Mukherjee was one of the founders of Filmalaya Studios in Mumbai. His most famous works are Hum Hindustani and Leader. In fact, Ram had launched Rani Mukherjee in the Bengali film Biyer Phool (1996). He will be cremated around 3pm today.
Rani Mukerji is married to noted filmmaker Aditya Chopra in 2014. They have a daughter Adira, who will turn two this December. Last seen in Mardaani, Rani Mukerji is gearing up for Hichki.
Bollywood celebs like Ranveer Singh, Arjun Kapoor's sister Anshula Kapoor, Rani's husband Aditya Chopra were spotted attending the funeral at Pawan Hans crematorium in Vile Parle, Mumbai.
Ranveer Singh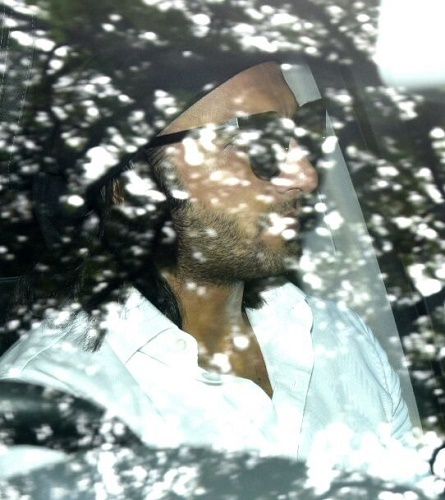 Anshula Kapoor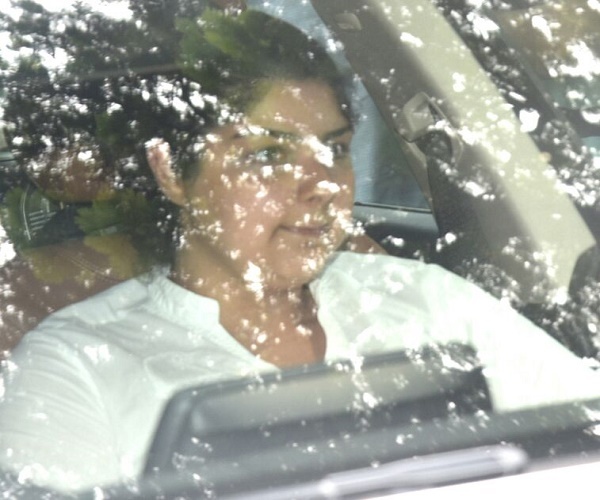 Aditya Chopra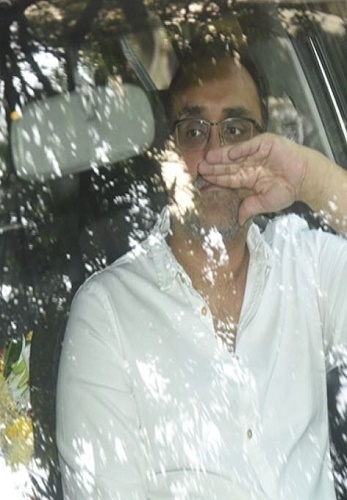 Rani Mukerji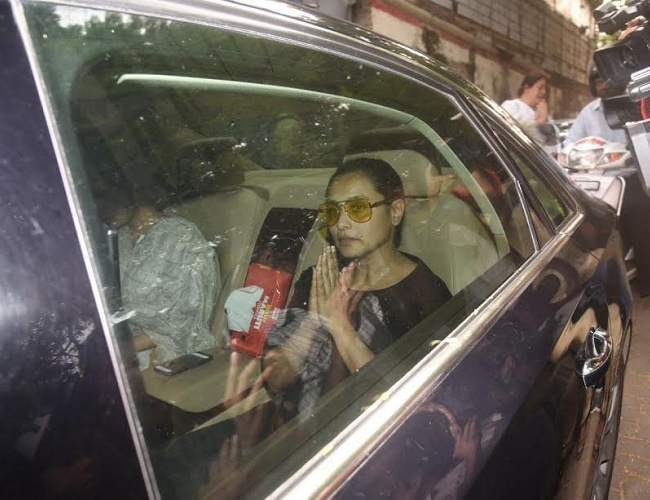 565 total views, 3 views today